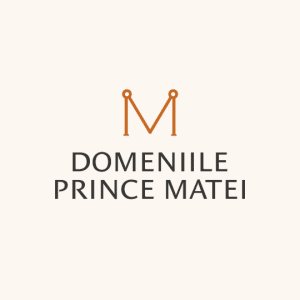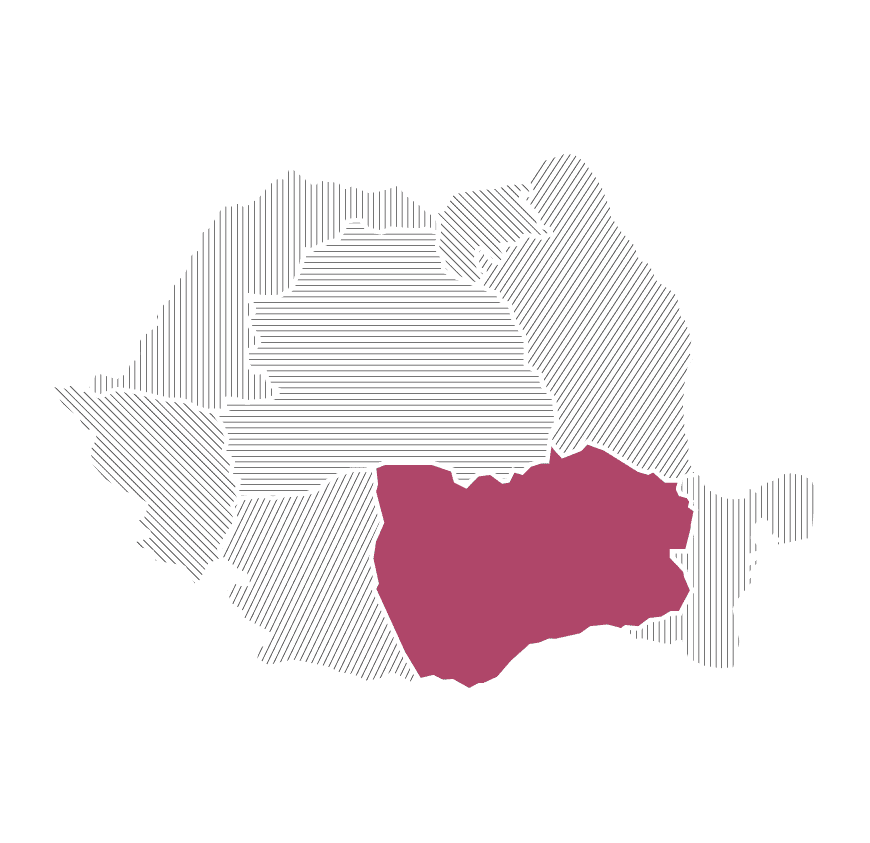 DOMENIILE PRINCE MATEI
PRINCE MATEI
PETIT MATEI
NASTY
DOMENIILE PRINCE MATEI BISTROT
MATEI
For now, the winery does not export but is open to collaborations and opportunities for the international market.
Domeniile Prince Matei is not yet available for visits and tastings at the winery.
Domeniile Prince Matei is a unique terroir that stretches over 80 hectares around the two hills, Tegăneanu and Zorilor, on which old vines of more than 40 years grow. It's a terroir that demands respect, craftsmanship and painstaking care to express itself in great wines with very good ageing potential, a fact proven by every edition of Prince Matei wine since 1998.
Then, it means the skilful hand of the man who cares for and preserves the vines and who knows how to choose and make the most of each bunch. But we understand that to bring out the best in our terroir, tradition must go hand in hand with technology for greater precision in the winemaking process.
It is from this fine balance between man, nature and technology that the wines of Domeniile Prince Matei are born and grow.
Domeniile Prince Matei - a constantly updated "passport" of the winery, useful for consumers and professionals
Company name: Domeniile Prince Matei
Year founded: Domeniile Prince Matei is a new company, founded in 2019, when Vintruvian Estates, the holding company that owns Sarica Niculitel winery, took over the Prince Matei brand and the Zoresti winery.
Owner: Vintruvian Estates
Phone: 0040240540093
Annual production (in litres): 200.000
Surface (ha): 80
Cellar address: 4 Vasile Carlova Street, Zoresti village, Vernesti commune, Buzau county
Address: Budisteanu 16, Bucharest
Website: www.domeniileprincematei.com
Domeniile Prince Matei became official partner of Wines of Romania on 4 may 2022
Ep.#8 Wines of Romania Podcast with Marius Iliev, co-owner of Caii de la Letea&Domeniile Prince Matei
Marius Iliev is undoubtedly one of the most influential people in the Romanian wine world, CEO and co-owner of Caii de la Letea and Domeniile Prince Matei. He has grown and established brands, revitalized vineyards that no one believed in anymore, and now Vintruvian Group wines win medal after medal at all the competitions.
The mysteries of Prince Matei Domains, directly from the heart of the winery, in Dealu Mare
What does terroir wine mean? How much influence holds the soil and climate and how much do people mean in the creation of a wine? How does the grapevine age affect wine quality? These are just some of the questions answered by the people behind the wines produced at Prince Matei Estates. An interview with general manager Alin Lazarescu and production manager Marius Nae, hosted by one of the oldest cellars in Dealu Mare.
Plan a visit to Domeniile Prince Matei