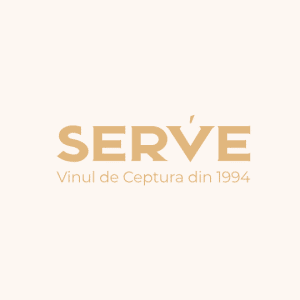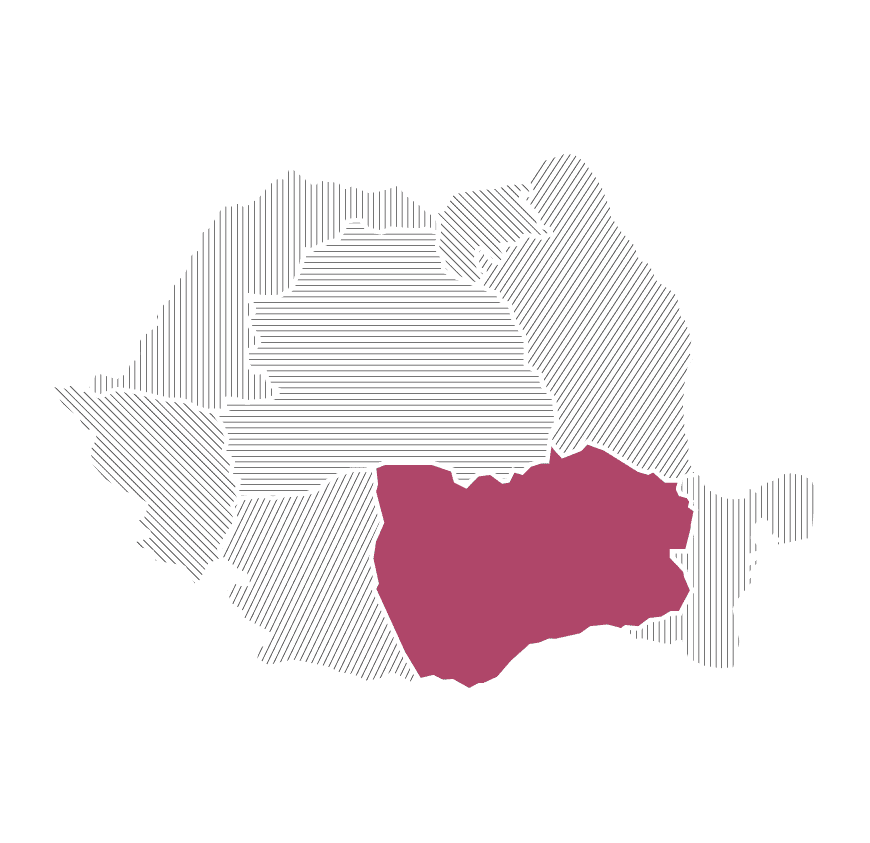 SERVE
TERRA ROMANA
REZERVA CONTELUI
VINUL CAVALERULUI
CUVEE: Cuvee Sissi, Cuvee Pacs, Cuvee Amaury, Cuvee Clemence, Cuvee Charlotte, Cuvee Alexandru, Cuvee Guy de Poix, Cuvee Guillaume, Cuvee Lysandre, Cuvee Maxence;
Serve Winery exports to Canada, USA, Belgium, Germany, Switzerland and China.
Serve Winery means over 25 years of experience in the beautiful world of vineyards and wines in the Dealu Mare area. Whether you come with friends, colleagues or business partners, we are happy to show you where and how we make our wines, how we care for the vineyards, how we value the "terroir" and even invite you to personalized tastings!
Since 2012, we host small private events for wine enthusiasts and organize tastings for them under the dome of our pavilion, which has a total capacity of 35 people and access to a spacious courtyard.
SERVE becomes the first private winery in Romania - 1994
SERVE winery is a family company, as Mihaela Tyrel de Poix said in an exclusive interview with the Wines of Romania team.
In the 90s, the great international wine critics knew about Romania that it had once made wine. But nothing more. Romania was a blank spot on the map, and the domestic market oscillated between misleading labels, defective bottles and stocks of so-called old wines from "privatised" warehouses. The few wines that did make a splash on the market were demisexc and demidulci, where the rest of the sugar (or added sugar, often) had the sole purpose of masking hygiene defects.
SERVE. Excellence runs in the family.
This was the landscape in which Count Guy de Poix, a Corsican dentist with a passion for skiing, whose family had been involved in wine for generations, both at home in Corsica (Domaine Peraldi) and in the Champagne region, where they owned the famous Piper-Heidsieck, made his appearance. A series of happy events brought together Guy de Poix and Aurel Rotarescu, who became Guy's disciple and the oenologist who, from 1994 until today, defines the soul of SERVE wines.
After Guy's death, Mihaela de POIX, together with Aurel and the SERVE team, carry on the dream and the belief of Count Guy de POIX.
Crama SERVE - a constantly updated "passport" of the winery, useful for consumers and professionals
Contact person: Geta Nicolae
Phone: 0723627535
E-mail: gnicolae@serve.ro
Programme: 09:00 – 18:00
Company name: SERVE CEPTURA SRL
Year founded: 1994
Owner: Mihaela Tyrel de POIX
Oenologist: Aurel Rotarescu
Annual production: 525,000 litres
Surface: 66 ha
Direct sale at the winery: YES
Cellar address: Ceptura 125 C Prahova, Romania
Head office address: 48 Pastor Street, Bucharest
Website: www.serve.ro
Crama SERVE became official partner of Wines of Romania on 20 aprilie 2022
Ep. #9 - Talking to Mihaela Tyrel de Poix, CEO and owner of SERVE Winery in Ceptura
Today's episode of the Wines of Romania podcast finds us in the heart of the Great Hill, in Ceptura, the place where the new history of Romanian quality wine began. Our host, Mihaela Tyrel de Poix, continues to bring to the world, year after year, the exceptional wines that Guy de Poix, the founder of the Romanian and Corsican wineries, dreamed of. Not absent from this effort, from the beginning, is one of Romania's leading oenologists, Aurel Rotarescu. An episode about trust, team and, of course, top Romanian wines.
The taste of a wine differs depending on your mood, your company and where you are when you taste it. So I took one of Romania's top rosés,
Cuvee Sissi de la Serve
, for a stroll around Venice. Visit our platform www.winesofromania.com and subscribe to our YouTube channel and discover great wines and new places!
Winery of the month of November on Wines of Romania
The SERVE Winery from Ceptura is the symbol of the Romanian wine rebirth in the post-communist era. The first private company, the first foreign investment, the first cuvee and countless other premieres in the Romanian wine world are linked to this family-owned company. We invite you to discover the people behind the labels, in this short summary of our visit to the winery.
Plan a visit to Crama SERVE