The undisputed star in rose wine tastings, in the last 10 years Busuioaca de Bohotin has won its well-deserved place among the emblematic grapevine varieties of Romania.
Busuioaca de Bohotin in figures
According to ONVPV
In 2021, in Romania, 687.69 ha were cultivated with

Busuioaca de Bohotin

687,69 ha.

Out of 34 PDOs existing in Romania, 8 of them allow

Busuioaca de Bohotin

for wines with protected designation of origin, with maximum productions from 8000 to 16000 kg/ha.

We will find

Busuioaca de Bohotin

in PDO: Bohotin, Cotesti, Cotnari, Dealu Mare, Husi, Iana, Iasi and Pietroasa

The most significant areas cultivated with

Busuioaca de Bohotin

(with more than 2 ha) are found in the counties of: Iasi, Vaslui, Buzau, Prahova and Alba.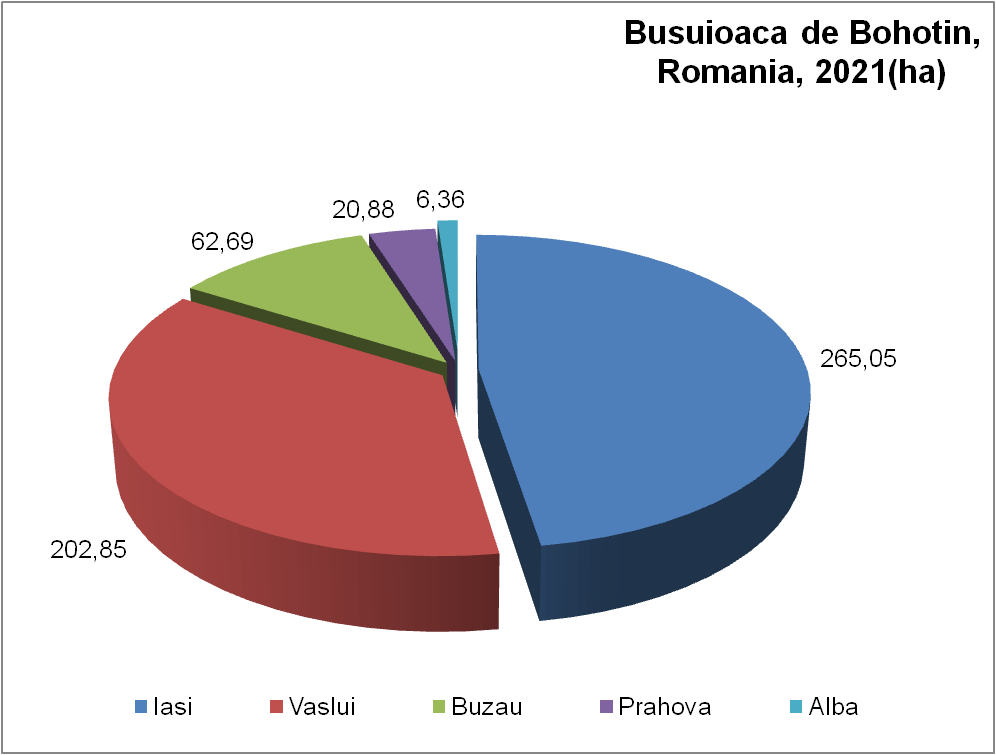 The smallest area on which

Busuioaca de Bohotin

grapes are produced, is in Mures county and has 0.01 ha

According to the OIV 2013 catalogue, where it is registered under no. 538, for Romania the first name of the variety is

Busuioaca de Bohotin

, it has a pink color and the synonyms are allowed for labeling:

Schwarzer Muscat

(which would be black, according to the name!),

Muscat violet cyperus

(which would be violet-blue/ purple, according to the name! );

Muscat rouge de Frontignan

(which would be red, according to the name!);

Muscat violets

(also violet-blue/ purple, by its name).

The same synonyms are reconfirmed by "ORDER no. 273 of September 17, 2020, for the approval of the List of wine grape varieties that can be planted, replanted, grafted on the territory of Romania for the purpose of wine production", in the Annex, at position 27.

In Romania, in the collections of 10 out of 15 institutions holding germplasm sources, there is the basic grapevine variety and its clones, created by the Romanian geneticists-breeders:

Busuioaca de Bohotin

,

Busuioaca de Bohotin 26 Pietroasa

,

Busuioaca de Bohotin 5 Iasi

,

Busuioaca de Bohotin 9 Cotnari

,

Busuioaca de Bohotin 5

(spicy flavor) and

Busuioaca de Bohotin

Stefanesti Selection

, all pink (Rs).
Busuioaca de Bohotin in Romanian vineyards
In the area of Husi (Romania), the wine from the Busuioaca de Bohotin grapes has a bright, Provençal pink color with nuances of healthy, clean and fine onion peel. The fruity taste of strawberries, wild strawberries, basil leaves and lemon balm, with well-sustained acidity, if the wine grape is picked at the technological maturity for obtaining rose wines.
The people of Iași make intensely colored wines from Busuioaca de Bohotin in which, just by looking at them through the glass, you can feel in your mind the taste of raspberries and redcurrants. The curiosity to have them in a glass becomes unquenchable.
The Busuioaca de Bohotin wines from Dealu Mare and from Pietroasele maintain the trend of powdered roses, a salmon color diluted to the limit of what is permissible. The taste remains unmistakable, a melange of aromas with a base of basil and topped with petals of red, velvety roses.
No matter by which method it is obtained, whether long maceration is used, when the color obtained is a vibrant pink, like the sweet roses syrup, or if only the free run must is taken, and the color obtained is so diaphanous, that it reminds of organza translucent, the wine from Busuioaca de Bohotin has the privilege of acquiring all the qualities of a rosé, without having the astringency given by the tannins that would complete the composition of a rosé from black grapevine varieties.
Most culinary advisors pairBusuioaca de Bohotin with sweets: traditional sweet bread with walnut filling, semolina and cottage cheese doughnuts and rolled up cheese pie.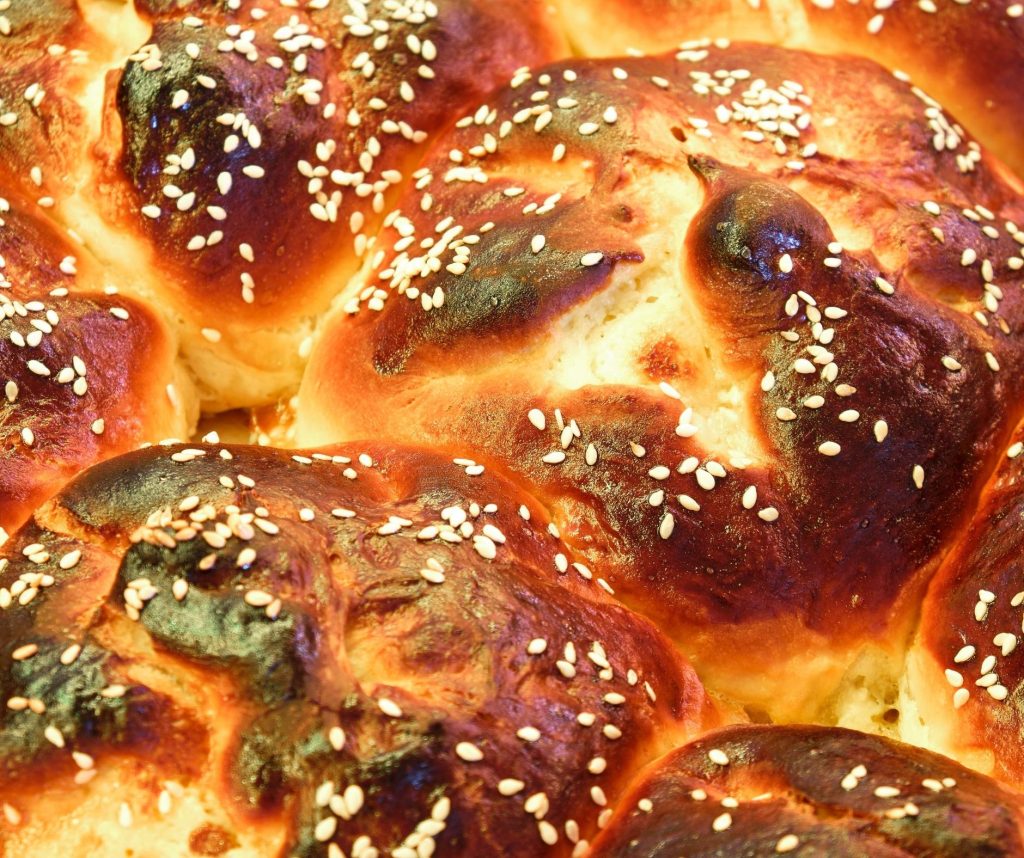 Maybe because this very particular pink color, which oenologists try to define as specific to the wine grape variety, translates thoughts towards a presumption of residual sugar. Which is far from the truth, because there are dry wines from Busuioaca de Bohotin , with well-pointed acidity, which can sit excellently with a terrine, next to a "wellington" or Mediterranean cuisine.
An off dry wine Busuioaca de Bohotin would even bet on a curry full of aromas, to potentiate them or to compete with any of them, because the wine grape variety produces full-bodied, round, extractive wines, which shows that it feels good on the soils on the slopes eastern parts of the Romania's Moldavian hills or the curvature of the Sub-Carpathians.
Wines made with Busuioaca de Bohotin which we recommend: Spectrum and Diamond from Domeniile Averesti, Strunga Busuioaca de Bohotin, Domeniile Prince Matei Rasarit.
Sources:
https://glossary.wein.plus/busuioaca-de-bohotin
https://ro.wikipedia.org/wiki/Busuioac%C4%83_de_Bohotin