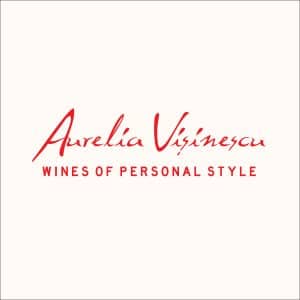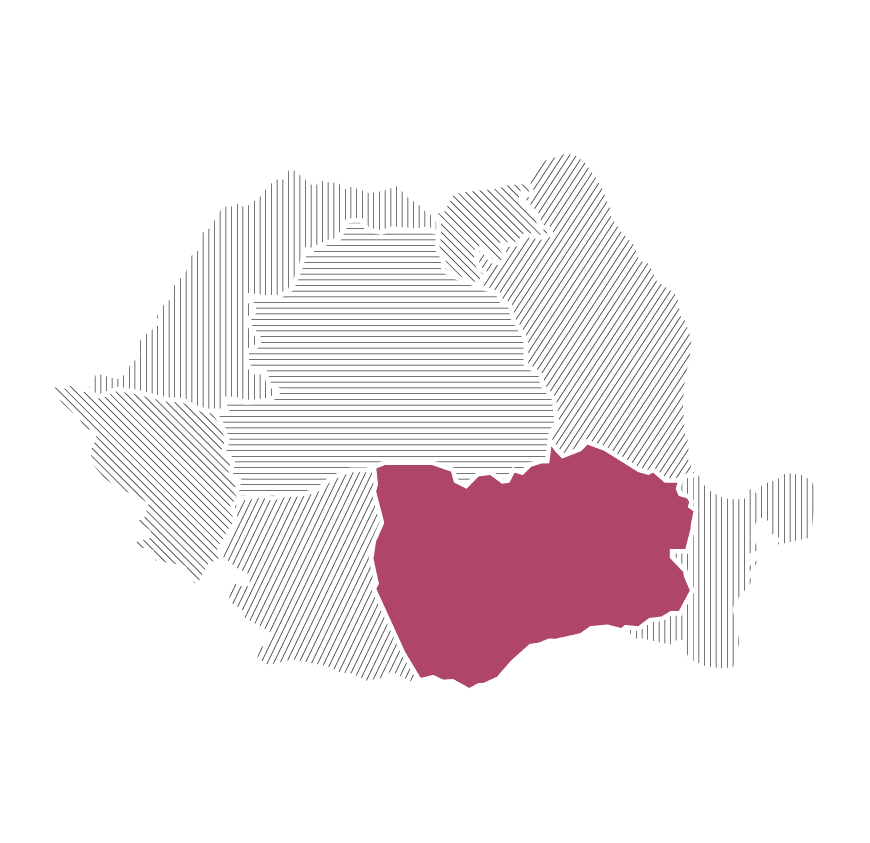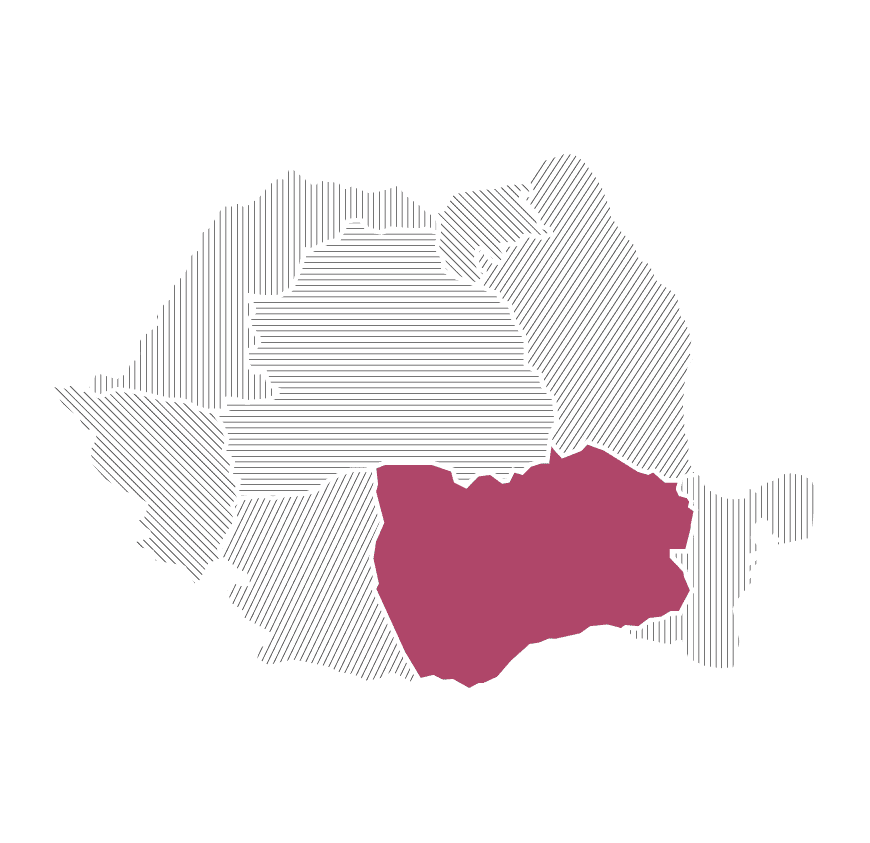 Horeca: Nomad, Artisan, Karakter, Anima, Signature
Retail: Signum, Promessa, Arbora, Etika, Distict, Genesa
Aurelia Visinescu Wines exports to Japan, China, Holland, Belgium, Denmark, Germany, Poland, Czech Republic, UK, France, Korea, Thailand, USA, Brazil and even Iceland.
Aurelia Visinescu Wines is located near Mizil, just half an hour from Bucharest. There you can taste the wines and you can visit the production area, the maturing area and the collection cellar.
Aurelia Visinescu Wines - a constantly updated "passport" of the winery, useful for consumers and professionals
Name of the winery: Aurelia Visinescu Wines
Region: Dealu Mare
Contact person: Druta Rodica
Phone: +40 753 093 130
E-mail: marketing@domeniilesahateni.com
Working hours: 9:00 – 17:30
Company name: SC Domeniile Sahateni SRL
Year founded: 2003
Owner/Owners: Aurelia Visinescu, Steve Cacenco
Oenologist: Aurelia Visinescu
Annual production (in litres): On average, an annual production of 600,000l of wine.
Direct sale at the winery: YES
Cellar address: Sahateni, Buzau, Romania – 127535
Head office address: Bucuresti, Miron Costin 43, Sector 1
Website: www.aureliavisinescu.com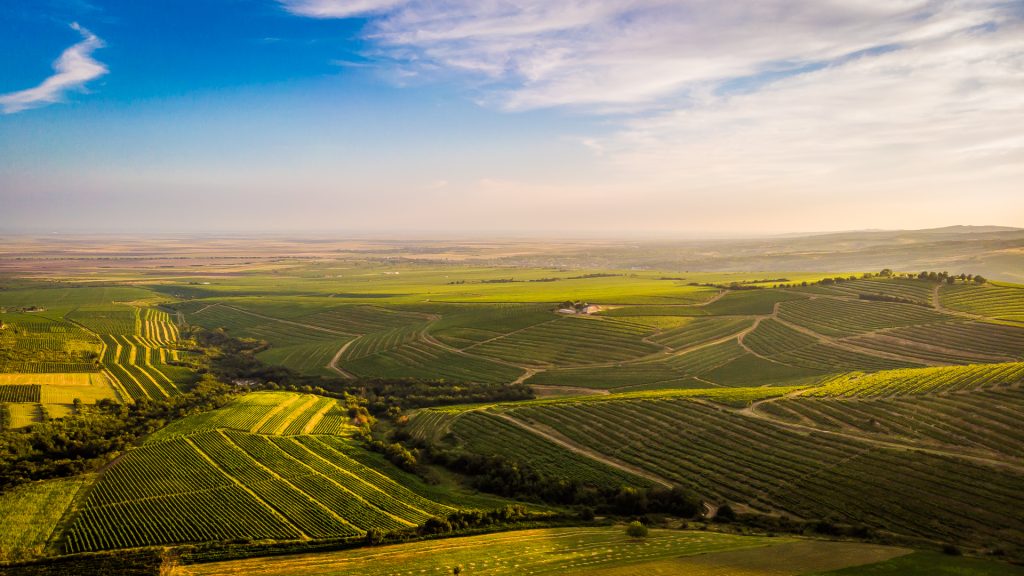 Aurelia Visinescu, the dream fulfilled at Domeniile Sahateni
For those who discovered wine in the 90s, the name Aurelia Visinescu is synonymous with the reibirth of Romanian wine. She came to the attention of the public by relaunching Feteasca neagra, a variety that was not widespread at the time, while she was the winemaker of Cramele Halewood. And it was also there that she won the first great gold medal for Romania, at Concours Mondial de Bruxelles 2002, with a 1999 Pinot noir. Her dream was, however, to produce wine in her own winery – a dream that she has been living, day after day, for 20 years now.
Aurelia Visinescu, the child who always had to be first
Dreams are born according to the size of desires. And Aurelia's first great wish was to be able to ride around the village, when she grows up, with the same coach (in her childhood dreams it appeared more like a royal carriage) that she had seen used by the agronomist in the village. But, to become an agronomist, she had to have very good results in school. Said and done – year after year she won the first prize, and the year she only managed a second prize, she was so ashamed that she wanted to move to another school.
Her efforts were rewarded by being admitted to the Horticulture Faculty in Bucharest, but here she realized that she was not learning everything he wanted to learn. The agronomist's coach was a dream she had grown out of. The exact sciences that she had loved at school seemed distant, and the passion to work in the middle of nature was suffocated by the city. But, just as she was about to abandon Horticulture and take the exams for Law School, science became once again a central element and, fortunately, wine also appeared in the landscape, with all that its implications, from geology in biochemistry. The specialization in Winemaking followed, and the story began to unfold.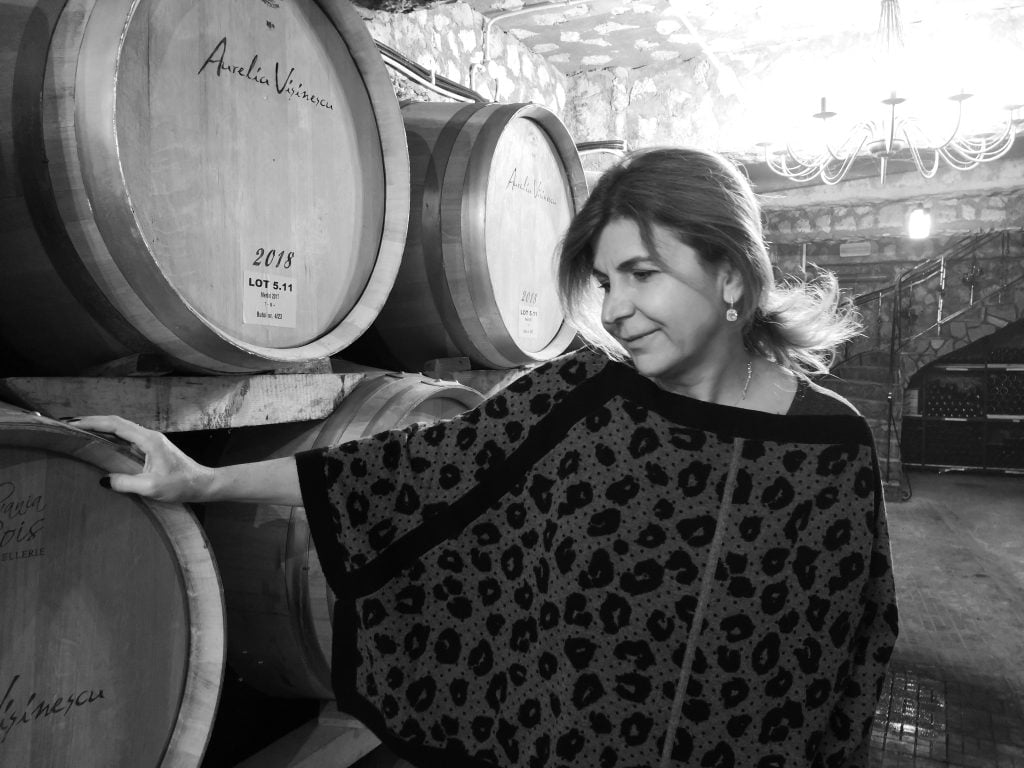 Aurelia Visinescu, the signed wines
She finished college in a world of men, where there were no women oenologists, but she was never intimidated by this. She worked harvests from Nazarcea, Murfatlar, Sahateni, up to Severin. She became a brand in the wine world while working for Halewood Winery, where she interacted for the first time with an Australian oenologist, an encounter that would leave an important mark on the way she would approach wine in the future.
In 2003, with support from a family member, Steve Cacenco, she began to build her new dream – that of creating her own wines. In the heart of the Dealu Mare region, right on the line that separates the Prahova and Buzau counties, Domeniile Sahateni is established. A former farm headquarters, with 8,000 square meters of buildings, a bank loan and the infernal bureaucracy of the first European funds (which brought Aurelia Visinescu to the brink of exhaustion) represented the first stage of development, making up for an initial investment of 1.2 million euros. Like any new beginning, it had its share of inhuman efforts, hesitations, and even errors. But, one range after another, from the 82 hectares shared between the villages of Sahateni, Naeni and Fintesti, "box-office hit" wines started to populate the shelves. After "Madame Feteasca Neagra", Aurelia Visinescu also became "Madame Tamaioasa" or Madame "Pinot Noir" – varieties from which impeccable wines were born in many of the 20 years since the company's birth. Etika, Nomad or Artisan, Karakter, Anima or Promessa are brands that literally bear Aurelia's signature on every label that leaves the winery. Obviously, as a priceless guarantee seal, which confirms the value of the wine in each bottle. Which, let's face it, at almost a million bottles per year, is a brave project!
Aurelia Visinescu Wines joined the Wines of Romania community on 8 December 2022
PODCAST
Ep. 18 Aurelia Visinescu – Mrs. Feteasca Neagra
Is it easier to make white wine or red wine? Does technology matter more than the work in the vineyard? Which are the varieties that can contribute to building a country brand?Answers to all these questions and many more, in the new episode of the Wines of Romania podcast!
Podcast inspired by Carrefour Romania's Deschidem Vinul Romanesc (We Open the Romanian Wine) program – the first national initiative dedicated to local wine producers and consumers.
Plan now a visit to Aurelia Visinescu Wines